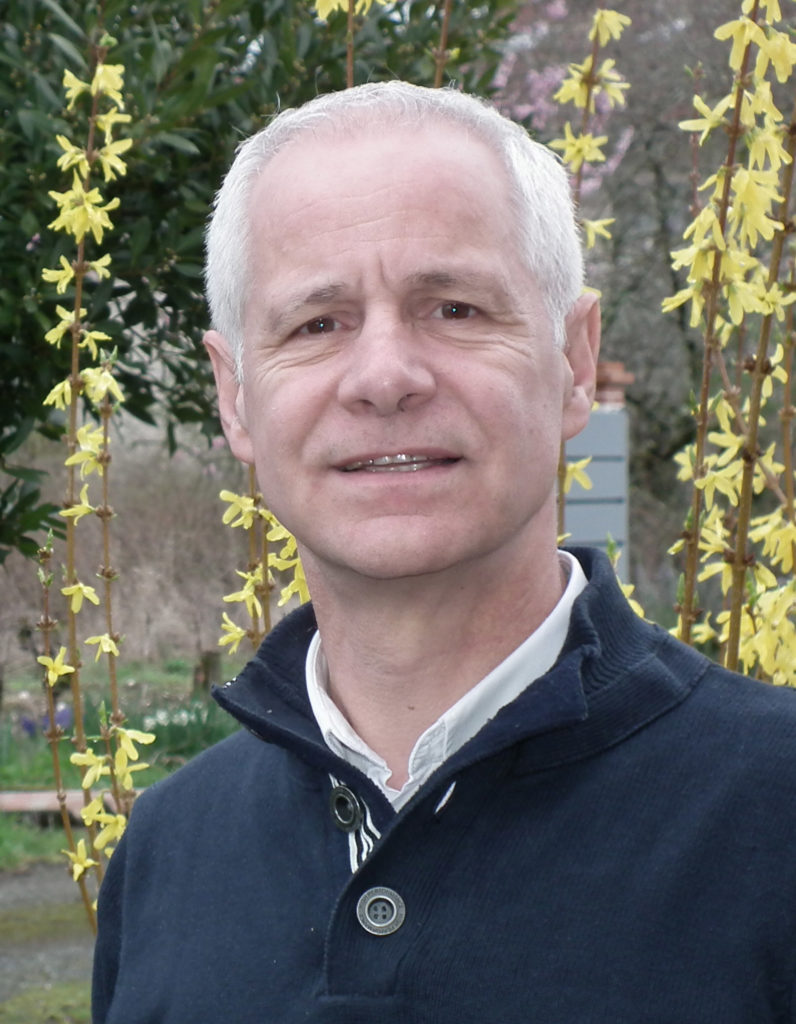 Michel TREILHOU
Professor of biochemistry (CNU 64)
Director of the « BTSB » team
Michel Treilhou was born in Albi, France, in 1960. He received his Ph.D. degree in Biochemistry and Chemistry from the University of Toulouse in 1992 and joined the Centre CNRS « Institut de Pharmacologie et de Biologie Structurale » of Toulouse in the research group of mass spectrometry directed by Dr. J-C. Promé. From 1992 to 2003, he works first on the study of the lipidic mediators of the human inflamatory reaction (LTB4) and in a second time on the caracterization of the chitooligosaccharides (Nod Factors) involved in the chemical dialog of Symbiotic Nitrogen Fixation. In 2003, appointed as professor at French Ministry of Agriculture in Toulouse, he founds the « Biological Signals and Secondary Metabolites » team. Then he moved in 2005 to the Champollion University of Albi, and founds the « Biochemistry and Toxicology of Bioactiv Substances » team.
Today, his main area of research focus on bioactive peptides of ant venoms, from their caracterization to their valorization. His fields of expertise are: structure/activity relationship , cytotoxicity, microbiology, mass spectrometry, proteomics.
Contact:
michel.treilhou@univ-jfc.fr
+33 563 48 19 97
Publications of the last five years
M. Parny, J. Bernad, M. Salon, M. Prat, G. Jacquemin, E. Bonnafé, A. Coste, B. Pipy, M. Treilhou, Differences and similarities in the in vitro effects of ziram and disulfiram on human monocyte-derived macrophage functions and polarization : involvement of zinc. Submited.
A. Touchard, S. Aili, N. Téné, V. Barassé, C. Klopp, A. Dejean, R.M. Kini, M. Mrinalini, L. Coquet, T. Jouenne, B. Lefranc, J. Leprince, P. Escoubas, G. Nicholson, M. Treilhou, E. Bonnafé (2020) Characterization of the venom peptide repertoire of the red ant Manica rubida ( Myrmicinae ) and identification of insecticidal toxins, J. Proteome Res.  accepted (manuscript ID: pr-2020-000487).
D. Alvarez, K.A. Wilkinson, M. Treilhou, N. Téné, D. Castillo, M. Sauvain (2019) Prospecting Peptides Isolated From Black Soldier Fly (Diptera: Stratiomyidae) With Antimicrobial Activity Against Helicobacter pylori (Campylobacterales: Helicobacteraceae), J. Insect Sci. 19  1–5. doi:10.1093/jisesa/iez120.
V. Barassé, A. Touchard, N. Téné, M. Tindo, M. Kenne, C. Klopp, A. Dejean, E. Bonnafé, M. Treilhou (2019) The peptide venom composition of the fierce stinging ant tetraponera aethiops (formicidae: Pseudomyrmecinae), Toxins (Basel). 11  1–14. doi:10.3390/toxins11120732.
Touchard A., Tene N.,  Chan Tchi Song P., Lefranc  B., Leprince J., Treilhou M., Bonnafe E. (2018) Deciphering the molecular diversity of an ant venom peptidome through a venomics approach. Journal of Proteome Research 17 (10),  3503-3516  (DOI: 10.1021/acs.jproteome.8b00452)
Allaoua M., Etienne P., Noirot V., Carayon JL., Tene N., Bonnafe E., Treilhou M. (2018) Pharmacokinetic and antimicrobial activity of a new carvacrol-based product against a human pathogen, Campylobacter jejuni. Journal of Applied Microbiology 125 (4) 1162-1174  (DOI: 10.1111/jam.13915)
Guzman J., Téné N., Touchard A., Castillo D, Belkhelfa H, Haddioui-Hbabi L, Treilhou M., Sauvain M. (2018) Anti-Helicobacter pylori properties of the ant-venom peptide Bicarinalin. Toxins, 10(1), 21 (doi:3390/toxins10010021)
Benmoussa K., Authier H., Prat M., AlaEddine M., Lefèvre L., Chirine Rahabi M., Bernad J., Bonnafé E., Leprince J., Pipy B., Treilhou M., Coste A. (2017) P17, an original host defense peptide from ant venom, promotes antifungal activities of macrophages through the induction of C-type Lectin Receptors dependent on LTB4-mediated PPARγ activation. Frontiers in Immunology 8: 1650 doi.org/10.3389/fimmu.2017.01650)
Benmoussa K., Authier H., Prat M., Alaeddine M., Lefèvre L., ChirineRahabi M., Bernad J., Bonnafé E., Leprince J., Pipy B., Treilhou M., Coste A. (2017) Le P17, un nouveau peptide antimicrobien, favorise l'activité antifongique des macrophages via l'induction des récepteurs Mannose et Dectine-1 et contribue à la résolution d'une candidose digestive expérimentale. Journal de Mycologie Médicale 27 (3) e11-e12. (doi.org/10.1016/j.mycmed.2017.04.033)
Chaker A., Najahi E., Chatriant O., Valentin A., Téné N., Treilhou M., Chabchoub F., Nepveu F. (2017) New 3-substituted-2,1-benzisoxazoles : Synthesis and antimicrobial activities, Arabian Journal of Chemistry 10 (Suppl. 2), S2464-S2470 (doi.org/10.1016/j.arabjc.2013.09.011)
Guzman J., Treilhou M., Castillo D., Belkhelfa H., Haddioui-Hbabi L., Sauvain M. (2016) A peptide isolated from an ant active against Helicobacter pylori. Planta Med. 82(S 01): S1-S381 (doi:10.1055/s-0036-1596765)
Téné N., Bonnafé E., Berger F., Rifflet A., Guilhaudis L., Ségalas-Milazzo I., Pipy B., Coste A., Leprince J., Treilhou M. (2016) Biochemical and biophysical combined study of bicarinalin, an ant venom antimicrobial peptide. Peptides 79:103-13 (doi: 10.1016/j.peptides.2016.04.001)
Treilhou M., Chollet J.F., Couderchet M. (2015) Crop protection, environment, health, and biodiversity: observations and outlook. Environ Sci Pollut Res: 22 (11) 7987–7990. (doi 10.1007/s11356-015-4528-1)
Bonnafé E., Drouard F., Hotier L., Carayon JL., Marty P., Treilhou M., Armengaud C. (2015) Effect of a thymol application on olfactory memory and gene expression levels in the brain of the honeybee Apis mellifera. Environ Sci Pollut Res: 22 (11) 8022–8030. (doi 10.1007/s11356-014-2616-2)
Téné N., Roche-Chatain V., Rifflet A., Bonnafé E., Lefranc B., Leprince J., Treilhou M. (2014) Potent bactericidal effects of bicarinalin against strains of the Enterobacter and Cronobacter genera, Food Control : 42; 202-206
Carayon J.L., Nathan Téné, Bonnafé E., Alayrangues J., Hotier L., Armengaud C.,  Treilhou M. (2014) Thymol as an alternative to pesticides: persistence and effects of Apilife Var on the phototactic behavior of the honeybee Apis mellifera, Environ Sci Pollut Res 21(7) 4934-9 (doi: 10.1007/s11356-013-2143-6)
Najahi E., Valentin A., Téné N., Treilhou M., Nepveu F. (2013) Synthesis and biological evaluation of new bis-indolone-N-oxides, Bioorganic Chemistry 48, 16-21
Bergougnoux M., Treilhou M., Armengaud C. (2013) Exposure to thymol decreased phototactic behaviour in the honeybee (Apis mellifera) in laboratory conditions Apidologie 44 (1) 82